ReadingMile® – We Are Children Treasure Box Storybook Series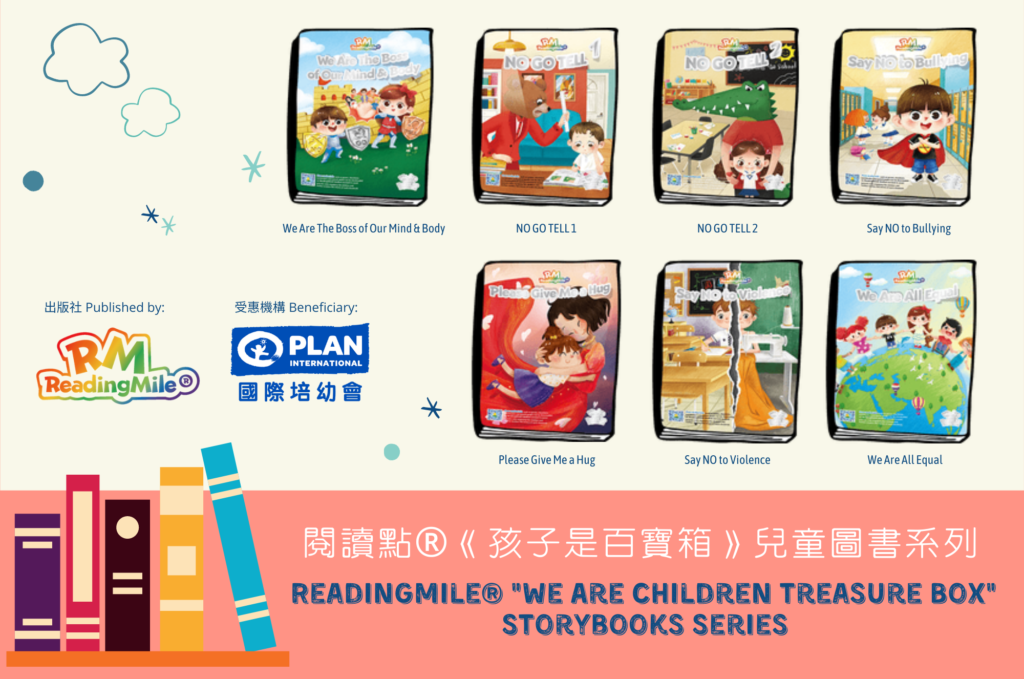 ReadingMile® "We Are Children Treasure Box" is a practical storybook series about children protection, seven books in one. The books are written from the children's perspective and supplemented with relevant materials, letting young readers feel related to their daily life when reading the books. Through simple day-to-day stories, the storybooks aim to educate children the ways to protect themselves, understand and respect personal boundaries, as well as identify and handle unsafe situations. In the meantime, adults should respect children's choices and empower them with the rights they are entitled to.
Every child is unique and precious. Childhood is the best stage in every individual's life. We all recollect our childhood with a unique fondness; the nostalgic memories make us happy. However, sadly, millions of children around the world are suffering from child abuse every day. In fact, violence against children happens all over the world – in communities, large and small, cities and rural areas.
"Violence against children" can mean many different things, including physical abuse, psychological abuse, sexual abuse and neglect, just to name a few. One thing is certain – violence against children in any form can have long-lasting negative effects on the physical and mental health of children. Therefore, it is important to help children learn about their rights and personal safety.
As a protector of children,
Have you taught children how to avoid getting hurt?

Have you taught children what to do when someone abuses them?

Do you know the common signs of a child who suffered from abuse?

Do you know the proper ways of handling child abuse cases?
The seven books of "We Are Children Treasure Box" series are inspired by the child safeguarding policy advocated by Plan International Hong Kong, to teach children to protect themselves in unsafe situations with 3 steps "No! Go! Tell!".
Member Discount for Plan International Child Safeguarding Membership Programme: HK$300
Click here to join the free membership programme
If you are interested in purchasing ReadingMile® "We Are Children Treasure Box" storybook series, please fill the Order Form and mail it to Plan International Hong Kong (21/F, 9 Chong Yip Street, Kwun Tong, Kowloon, Hong Kong). Should you have any enquiries, please contact our staff at 3405 5305.